It's not easy to run a Magento Pre Order campaign, especially if you don't have any marketing strategy to promote it properly.
Pre-ordering is getting more and more popular in the eCommerce industry.
Selling pre order products brings many fascinating benefits to your business, including increasing sales, improving the in-flow cash and the ability to predict product demand.
However, many store owners don't know how to promote their pre order products to build the hype and nudge the purchase.
So in this article, we will introduce 3+ strategies to help you run a successful Magento Pre Order campaign.
Let's get started!
DO NOT MISS 7+ Magento 2 Backorder Tips to enhance it effectively!
How To Create Magento Pre Order?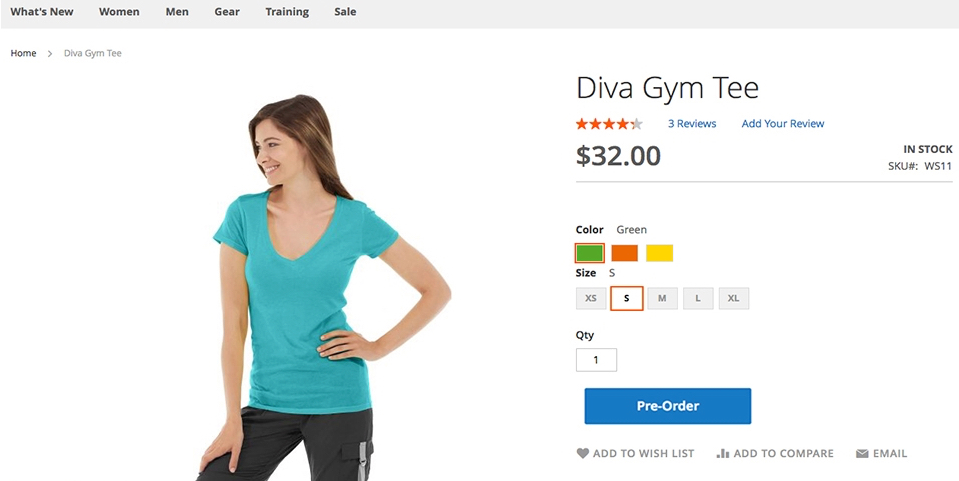 To run a pre order campaign, of course, the first thing you need to do is to create pre order products in your store.
Unfortunately, by default, Magento 2 does not support pre order feature.
So the only solution is to use a third-party pre order extension.
And hereby, we strongly recommend you to use Magento 2 Pre Order by BSS.
Because of its price and list of features, we are confident to say that it is the best pre order extension for Magento.
This module provides all advanced pre order features to benefit both store owners and customers at the price of only $79.
3+ Strategies To Run A Successful Magento Pre Order Campaign
Once you have set up the pre order function in your Magento store, you can start marketing your pre order campaign.
Usually, people will promote on all the marketing channels they are using. However, we have seen good success with these four strategies:
Use incentives to create viral loops 
Virality is hard to create, but you can achieve it by motivating customers to share about your pre-order products. 
A common practice is to offer a discount to people who share your store link on their social media accounts. And offering a limited-time discount can be a great way to add urgency to nudge them to share and purchase.
If you don't want to offer a discount on your pre-order product but still want to encourage sharing, you can create exclusivity through a waiting list. 
Limit your first batch, and customers must share your store's link to move up the waiting list and secure a spot.
Be creative with your incentives.
Pay to promote Magento Pre Order campaign on social media
It is no surprise that social media advertising works excellent for pre order campaigns.
Here are some paid social media strategies to consider:
Using a Facebook/Instagram 'lookalike' audience based on your customer base, then trial 3 or 4 different pre-order creative ads.

Retarget people who visited your Magento pre order page but didn't make a purchase. You should even offer a discount to them this time.

Creating a short video that can be viral on social media is a powerful way of spreading the word about your pre order product.
Community marketing
Do you have or are you in any online community related to your business? Promoting your pre order products to that community can be a great free marketing channel.
Facebook groups or forums are great ways to get in touch with people that share the same interest or outlook. Discover what group of people appeal to your new pre-order products and promote them there.
However, you should avoid presenting as spammy or transactional.
Remember that people like buying from others, so reply to comments and show genuine interest to get closer to your target audience.
Early adopters love to be the first ones who have first-hand on a new product. Consider using this by selling to a selected group before reaching out to the rest of your audience.
Partner with influencers
Another powerful way to drive traffic is to partner with influencers. Note that you should choose influencers who are the best fit for your pre-order products.
However, the influencer marketing industry has grown, and a lot of influencers ask for really high prices.
A cheaper but riskier approach is to send your pre-release product samples to some influencers. And if they like it enough, there is a good chance they will post about it.
Collaborating with another brand could be a good strategy, too, for similar reasons.
Conclusion
In this article, we have introduced 3+ strategies that can help you run a successful Magento Pre Order campaign. 
We hope this is helpful and good luck to you!
CHECK OUT 5+ Magento 2 Import Export Order Problems and the solutions for those!
BSS Commerce is one of the leading Magento extension providers and web development services in the world. With experienced and certified Magento developers, we commit to bringing high-quality products and services to optimize your business effectively. Furthermore, we offer FREE Installation – FREE 1-year Support and FREE Lifetime Update for every Magento extension.
CONTACT NOW to let us know your problems. We are willing to support you every time.