There are some practises for referral program marketing to help you launch a successful referral marketing campaign. And in this article, we will talk about them.
But first, you need to understand why referral marketing is so powerful?
The most compelling benefit of referral marketing is that people trust referrals.
For any business to be successful, you need to be trusted by your customers. And earning customers' trust takes time.
But referral marketing can bridge this gap. Naturally, we believe in our friends' and family's opinions and recommendations.
Moreover, 92% of consumers say that they seek recommendations from friends and family before purchasing.
But that is not all. There are still so many more referral marketing benefits, like gaining loyal and valuable customers, improving customer retention rate, or increasing customer engagement.
Read more about all the Top Benefits of Referral Marketing.
Below is the list of the best practises for referral program marketing.
9+ Best Practises For Referral Program Marketing
If you want to take your referral program to the next level, here are 9 best referral marketing practices to help you get there.
Ask for referral
If you want a referral, you have to ask for it.
The most important quality of the customer referral program strategy is to make clear requests.
Studies show that 83% of satisfied customers are willing to refer businesses, but only 29% of them actually do.
Why is that? Because they either aren't aware that your business has a referral program, or they don't care enough to seek it themselves.
This is why requesting references is so important. When prompted, your customers will be much more likely to refer your business to their friends or family.
A referral request also reminds the customer that their voice matters. And when they feel that their opinions are valued, it encourages them to spread the word about your business.
Choose the right time
Asking for a referral is essential, but it is also critical to send your reference request at the right time. This is one of the best practises for referral program marketing that you need to remember.
Don't start an interaction with your customers by asking for a referral right away. It will annoy some people, and you may lose the sale.
You should send a referral request right after a customer makes a purchase.
Studies have shown that the moments after a shopping transaction, which is referred to as a "shopper's high," are the highly effective time to ask for a referral since the rush of the purchase is still lingering.
And then you should ask again after they have experienced your product or service and are satisfied with it.
Another strategy is to send all of your current customers a one-question survey asking if they are satisfied.
If the answer is yes, direct them to the customer referral CTA. And if they say no, ask them how you can improve.
Offer incentives
A great way to boost customer referrals is to motivative customers with rewards for every referral.
You can also consider giving one-sided (only reward referer) or two-sided (reward both referrer and referee) incentives. Usually, two-sided incentives are more effective.
Don't worry about the potential loss of revenue. It might seem like offering discounts means you'd lose out on money. However, it is the other way around.
Customers who are acquired through referrals spend 200% more than normal customers. And customers who refer to your business are likely to spend more in the long run.
Show your appreciation
One of the most important practises for referral program marketing is to thank your customers.
Be sure to show your gratitude to each customer who gives you a referral.
To entice people to share your brand, you have to provide them with something of value in exchange.
If your reward isn't worth their time and effort, why do they have to bother about your referral program?
A good incentive should provide some type of desirable reward for your existing customers. Consider what motivates them to buy in the first place to give them what they want.
Another exciting way to express gratitude to your customers is by featuring them on your social media or company newsletter.
This will make them feel valued, and it will encourage other customers to refer your business.
Know what matters to your customers
Don't simply copy what other brands are doing. One of the best practises for referral program marketing is to understand your customers.
You must remember that what works for others may not work for you.
Even though doing some research on your competitors is a good thing, it is important that your referral program is tailored to fit your business.
So when you choose your incentives, you must choose something that is realistic and matches your customers' interests. Don't give gifts just because you should give gifts.
Ideally, rewards should also tie back to your business. And to make your decision easier, here are the five most common reward types:
Gifts (stickers, T-shirts, or anything related to your business)
Added value (free delivery or additional services)
Bonus points (points used for future purchases)
Discounts (everyone loves lower prices)
Credit (an amount of money given to customers to spend on their next purchase)
You can also give them more than one reward option and let your customer choose what they want.
Keep it simple
No one likes complicated things. So one of the best practises for referral program marketing is to make it as simple as possible.
Note that no matter how attractive your incentives are, you cannot expect your customers to dig through your website to find out how to refer your business.
A good customer referral process should only take your customers less than one minute. And make sure it is easy to share.
Remember, the entire purpose of a referral program is to get people to spread the word about your brand. You won't achieve the results you want if the program is too complicated and frustrating.
Make use of referral emails
Sending referral emails is one of many useful practises for referral program marketing.
There are two key emails sent out during every referral program -one for existing customers (the referrers) and one for potential customers (the referred friends).
Emails to the existing customer
To start your referral program, you'll be emailing your existing customers (after purchase, when the shipment has been made, etc). This is a way of asking for referrals.
And there are five things you need to do so your refer-a-friend emails are successful.
Make sure your subject line is clear and grabs attention
Keep the email simple
Make sure your email's CTA can drive people to refer
Include the main benefit or reason when a customer joins the referral program
Be sure you catch them at the right time
Emails to the new customer
You also have to send a few emails to the potential new customer (the referred friend).
The first email inviting them to make a purchase is actually sent from their friend/your existing customer.
You should create a pre-filled message to make sharing easier. And, of course, your customers can edit or personalize this message before sending it.
Another email often sent is a thank you message after they make their first purchase.
Create a promotion strategy
This is one of the top practises for referral program marketing. Clearly, with business, you can't do something without a strategy and expect it to work.
So, don't just send the same email all the time. Customer referral marketing necessitates a deliberate marketing approach.
Another best practice for referral program marketing is to cultivate it over time.
How to start a promotion strategy? Add referral CTAs (call-to-action) in all of your customer communications. It can be a simple banner introducing the reward the customer can get if they refer a friend.
Your CTA should be clickable so that the customer can easily send a referral within seconds.
And add those CTAS to your emails, newsletters, and social media posts regarding your referral program.
Promote your referral program across all of your platforms to encourage current and potential consumers to participate. The more individuals that are aware of it, the more likely they are to utilize it.
Automate your referral program with the right tool
This is one of the most vital practises for referral program marketing which will make your life easier.
Keep in mind that successful referral marketing is achieved through the structure.
Manage your referral program manually will take a lot of time and energy. You do not want your customer referral marketing to be a one-off experience or forget to send out a referral request.
For this reason, many businesses choose automated solutions for the ease of the customer and business.
An excellent referral software will have customizable templates that allow you to manage your brand's voice and save time crafting the requests.
BSS Commerce, the company behind the success of 5 popular Shopify apps, has now released BLoop: Rewards & Referrals, a fresh new app.
As an app that focuses solely on referral marketing, BLoop offers several unique features that will help you create the most robust and effective referral program possible.
With a mindset of never stop improving, BLoop Team values any constructive comments regarding our product in order to improve it further.
If you have any problem or a new feature suggestion, please contact us via email at sales@bsscommerce.com or Whatsapp at +84 793 366 094. Free support 24/7.
Terrible Referral Marketing Practises to avoid
We have talked about best practises for referral program marketing. But there are some missteps that might be hurting your program.
So we want to shine a light on those mistakes that will lead to poor results.
Right incentive for you, wrong one for your customer
If your customers transact with you every week or month, it makes sense to incentivize with account credits or discounts. But if they just need to buy from you less than a few times a year, that reward won't carry the same weight.
What is the right approach? If your customers only transact a few times during their lifecycle, you should reward them with something of immediate value.
Cash or gifts are some foolproof options. Nielsen Harris's poll shows that 77% of Americans prefer to be rewarded for referrals with money.
Focus on what is right for your customers. Give them a good reason to send you referrals.
Don't pick the wrong reward. It will send signals that you don't really understand your customers. This is one of the worst practises for referral program marketing.
Starting small with a half-hearted pilot
Over the last year, so many companies are attempting to launch a referral program by testing it with just a small group of customers. That approach usually fails.
Why is that? Because referral marketing is a numbers game. It requires a funnel, and if you don't have enough names at the top of that funnel, nothing will come out the bottom.
Another problem is that you can not know who your biggest fans and brand ambassadors are if you don't execute a referral marketing program at scale.
When you open up your referral program to everyone, amazing things happen. In some circumstances, people you wouldn't expect to generate referrals end up being your best brand ambassadors.
If you still want to test first and scale later, you can start with two programs, one for new customers and the other one is explicitly tailored to existing customers.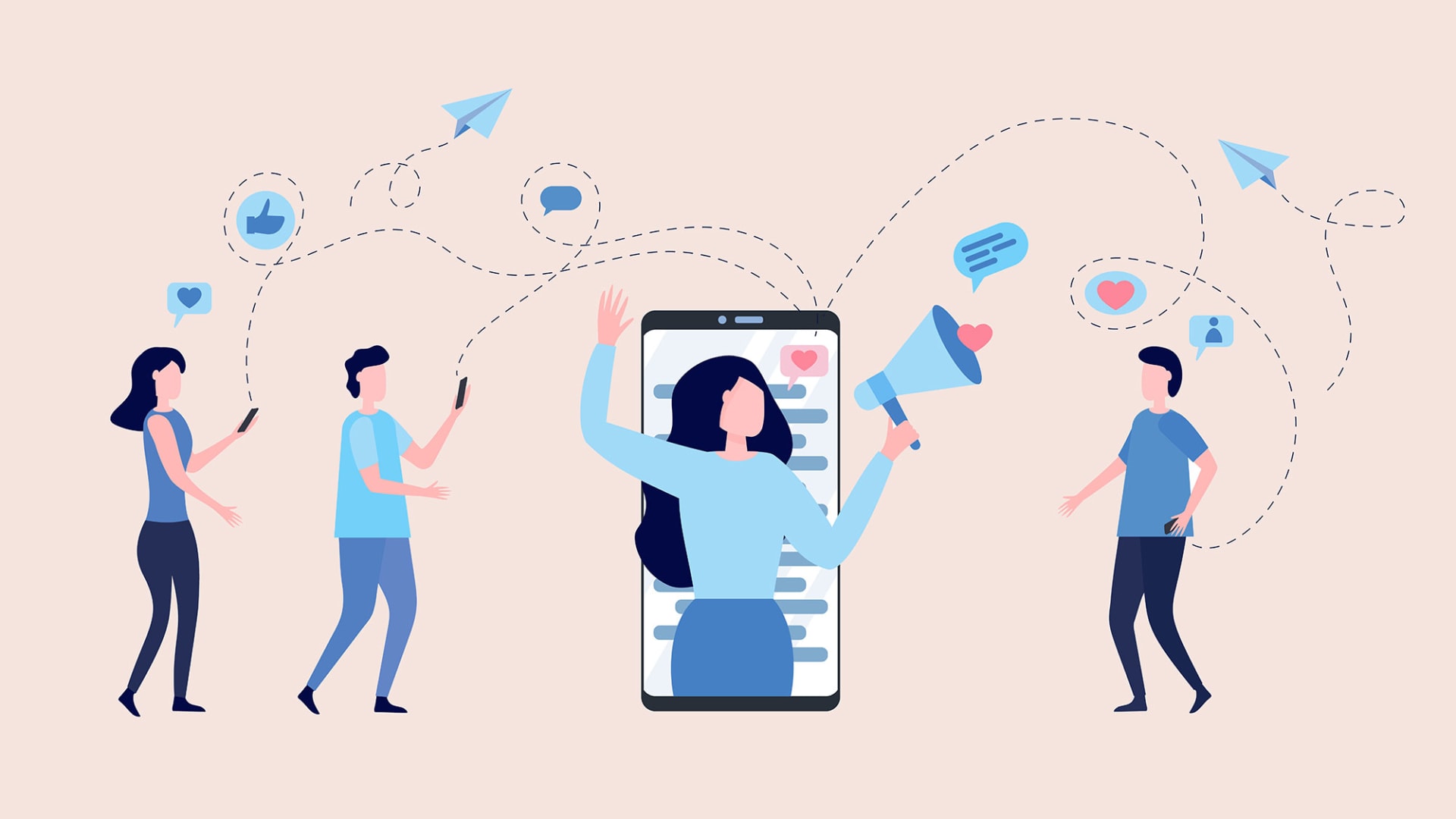 Conclusion
By following these 9 best practises for referral program marketing, you will create a strong customer referral marketing strategy.
Although referral marketing may invest your time, the result is so worth it. You can get more brand awareness, virality, and a reliable customer base, etc.
But why do it manually when you can save a lot of time and energy with the right referral program tool.
A well-built referral program coupled with great referral marketing software can be the secret recipe for your business growth hacking.